Blizzard win second lacrosse championship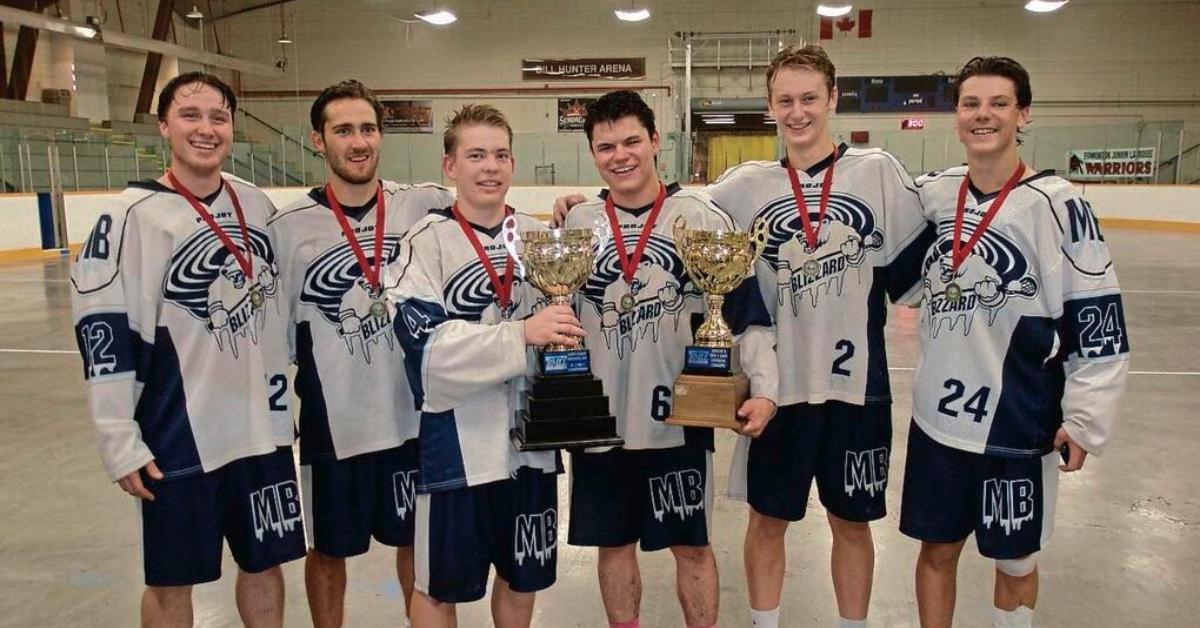 Riverbend's  Kelson Borisenko and his Manitoba Blizzard lacrosse teammates had a blast this season.
On Aug. 7 in Edmonton, the Blizzard won at the Rocky Mountain Lacrosse League Junior B Tier 1 championship tournament, also known as Larry Bishop Memorial Cup, after defeating the Red Deer Rampage 12-8. This was the second year in a row that the team won the tournament.
On the same day, Borisenko was honoured with the  Jaydon Sommerfield Memorial Award as the league's most valuable player.  Transcona's Colin Poitras won the Jim Burke Award, awarded to the league's top scorer, after scoring 35 goals and 66 assists, for 101 points in 20 games this season.